Famine Food Legends #3: Bug Bites
by World Food Programme"Insects are eaten daily by billions of people around the world, most of whom do not suffer from hunger. Paul Vontomme, an expert from the United Nations Food and Agriculture Organization, says that insects are actually one of the most efficient sources of protein available. The idea that "eating bugs" is something only a starving person would do is the latest misconception about hunger debunked by WFP's Famine Food Myths series."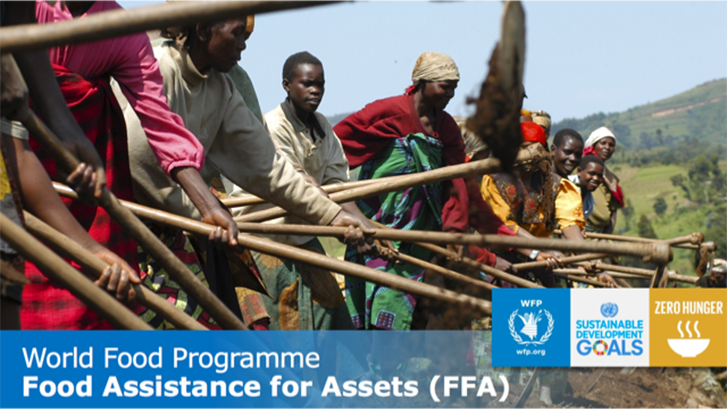 "Enhancing partnerships and complementary interventions: different assets and complementary interventions from partners need to be integrated and scaled-up for greater impact.
By using WFP's innovative Three-pronged approach (3PA) to planning and programming, WFP encourages governments, NGOs, technical experts and communities to work together to structure long-term, locally tailored solutions. And by joining forces with partners – including sister UN agencies like FAO, IFAD and UNICEF – WFP can be more effective and reach more people."
Three-pronged Approach (3PA) factsheet
An innovative programming approach, 3PA was developed by WFP in consultation with governments and partners. The aim is to strengthen the design, planning and implementation of programmes in resilience building, safety nets, disaster-risk reduction, and preparedness.  What is the added value of the 3PA?
Zero Hunger: Why It Matters
A profound change of the global food and agriculture system is needed to nourish today's 795 million hungry and the additional 2 billion people expected by 2050.
Introducing new and improved food products for better nutrition
by Saskia de Pee, Tina van den Briel, Joris van Hees and Martin W. Bloem
Read more here