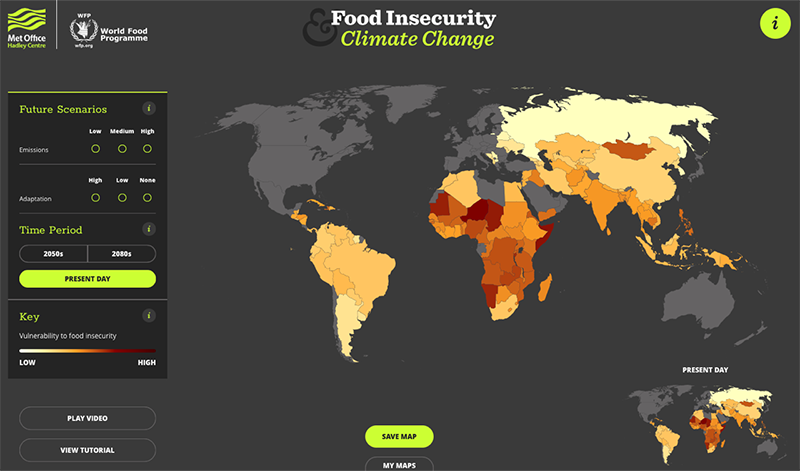 Worth taking a look!
"The Food Insecurity and Climate Change Vulnerability Index offers a window on our global future up to the 2080s, looking at how climate change may affect future vulnerability to food insecurity."
World Food Programme
Earth Say 1970 - 2017.
What's changed?
The first Earth Day was in 1970. What's changed since? Our population has doubled. We're emitting 2.4 times more CO2. Sea levels have risen 4 inches. But the world has also changed for the better. See how our actions since 1970 have added up.